Mastering money, building wealth, and getting ahead are hard enough even in the best circumstances. But the truth is we've seen discrimination be a factor in all sorts of money goals like getting loans for a house or even bank accounts when it comes to people of color and the LGBTQ community. Our guest, Jeff Underwood is as he says our wise-cracking gay best friend whose blog, Homo Money, is a fun and sassy personal finance site for the LGBTQ community. Jeff is sharing his super unique story about coming out of the closet personally AND financially and going from $10K in credit card debt to $800K in net worth. We talk about Jeff's money story, his money transformation, the money discrimination that still exists in the LGBTQ community, and loads of money tips to find money in your bank account that you can use to pay off debt, start investing, and build wealth.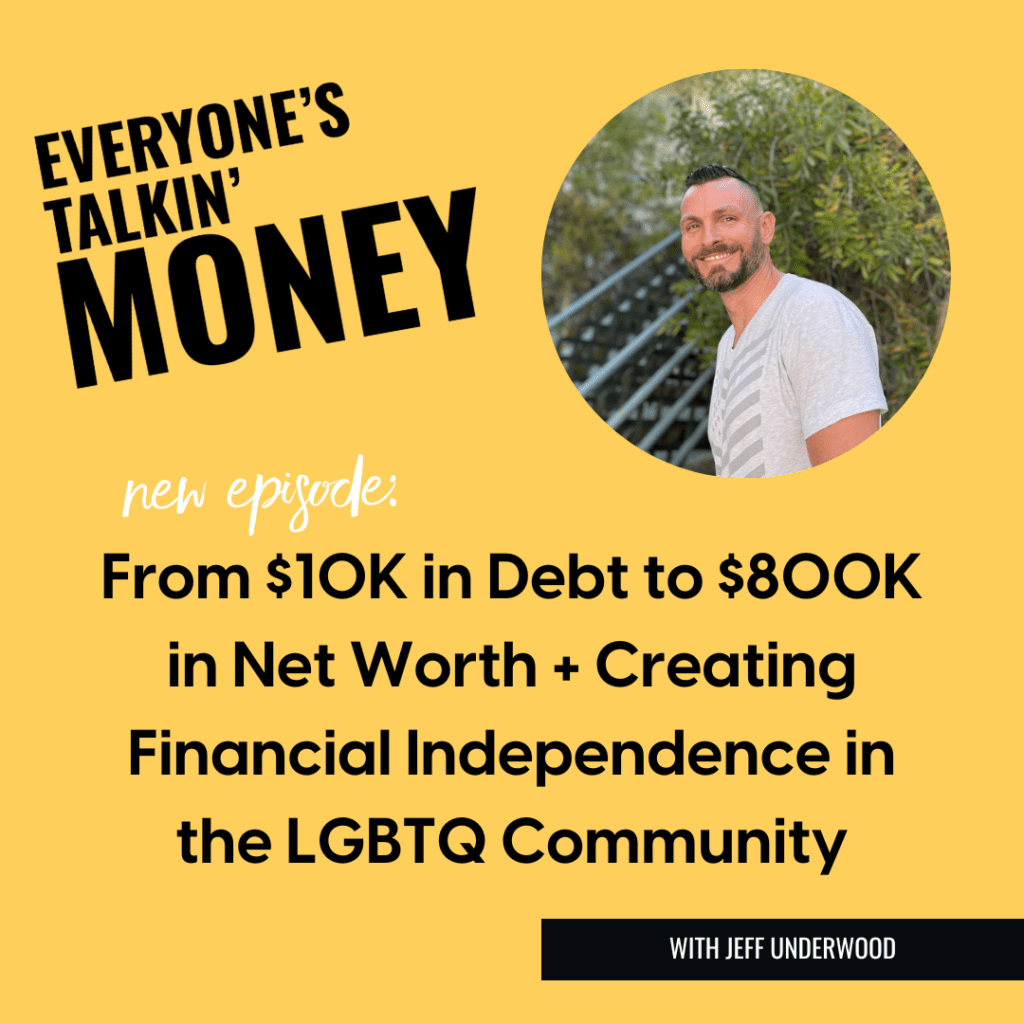 Links
How to FIRE as a single-person episode, Queer Money podcast
Episode Sponsors
Thanks to Chime for sponsoring the show. Get started with Chime today. Applying for a free account takes less than 2 minutes. Get started at chime.com/mymoney.
Thanks to Wealthfront for sponsoring the show. To start building your wealth, and get your first $5,000 managed for FREE, for life, go to
http://www.wealthfront.com/MyMoney
Thanks to Shopify for sponsoring the show. Shopify is more than a store. Connect with your customers. Drive sales. Manage your day-to-day. Go to http://www.shopify.com/mymoney for a FREE fourteen-day trial and get full access to Shopify's entire suite of features.
Thanks to Novo for sponsoring the show. Sign up for your FREE business checking account RIGHT NOW at novo.co/mymoney. Plus, podcast listeners get access to over $5,000 in perks and discounts.
Thanks to Issuu for sponsoring the show. Get started with Issuu today for FREE or if you sign up for a premium account you will get 50% off when you go to ISSUU.com/mymoney.
FOLLOW & SHARE
Leave us an honest rating and review, pretty please. Head to the podcast player you're listening to this episode in to leave us a review or you can click here to leave a review for Everyone's Talkin' Money podcast on Apple Podcasts. Reviews help us continue to grow and bring on more amazing guests. Thank you in advance!
Love this episode? Share it with a few friends so they can learn these valuable money concepts as well. Be sure to FOLLOW and SUBSCRIBE to never miss an episode!
Have a Shannah Shares question? Submit your question here https://bit.ly/shannahshares
Follow Me on Instagram for more money tips and behind-the-scenes information https://www.instagram.com/shannahgame
More Ways to Enjoy Everyone's Talkin' Money
Want to be featured on a Budget Rescue monthly podcast episode? Just head over to this short form and leave me a message.