What would it look like to create financial intimacy with your partner? If you're part of a couple, you'll want to be sure and pass this episode along to your partner with a gentle nudge of, "Hey, you might want to take a listen." Even as a money expert, creating a smooth, stress-free, loving relationship with my husband around money can be tricky. As our guest Ed Coambs says, we need to create some financial intimacy. What's that you ask? Ed loves to lead couples through therapy from money despair and frustration into money intimacy and connection. If you aren't good at it yet, no worries, we literally aren't taught how to do this. Ed is sharing all his wisdom including a money egg exercise you need to do stat after listening. Curious? Let's get talkin'.
Meet Ed
Ed Loves helping couples foster financial intimacy. He is an internationally recognized thought leader in financial therapy who has been cited by the Wall Street Journal, the Associated Press, Time, and CNBC. He leads couples through therapy from financial despair and frustration into financial intimacy and connection using the latest in love and brain science. He earned master's degrees in business, counseling and financial planning. He is a licensed marriage and family therapist, CERTIFIED FINANCIAL PLANNER™, Certified Financial Therapist™. 
Ed is the founder of HealthyLoveandMoney.com an organization on a mission to help couples transform their relationship through learning, healing, and growing. He offers books, courses, blogs, and podcasts through this website, all aimed at helping couples understand where their relationship and money challenges come from and then what they can do to change it.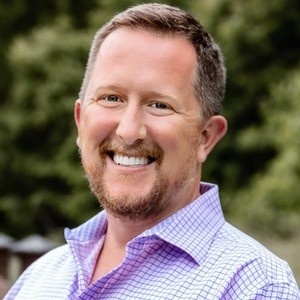 Links
The Healthy Love & Money Way: How the Four Attachment Styles Impact Your Financial Well-Being book
Episode Sponsors
Thanks to Chime for sponsoring the show. Get started with Chime today. Applying for a free account takes less than 2 minutes. Get started at chime.com/mymoney.
Thanks to Wealthfront for sponsoring the show. To start building your wealth, and get your first $5,000 managed for FREE, for life, go to http://www.wealthfront.com/MyMoney 
Thanks to Shopify for sponsoring the show. Shopify is more than a store. Connect with your customers. Drive sales. Manage your day-to-day. Go to http://www.shopify.com/mymoney for a FREE fourteen-day trial and get full access to Shopify's entire suite of features.
Thanks to Novo for sponsoring the show. Sign up for your FREE business checking account RIGHT NOW at novo.co/mymoney. Plus, podcast listeners get access to over $5,000 in perks and discounts.
Thanks to Issuu for sponsoring the show. Get started with Issuu today for FREE or if you sign up for a premium account you will get 50% off when you go to ISSUU.com/mymoney.
Thanks to Ladder for sponsoring the show. Go to http://www.Ladderlife.com/mymoney to see if you're instantly approved for Life Insurance to provide for your family if the unthinkable happens.
FOLLOW & SHARE
Leave us an honest rating and review, pretty please. Head to the podcast player you're listening to this episode in to leave us a review or you can click here to leave a review for Everyone's Talkin' Money podcast on Apple Podcasts. Reviews help us continue to grow and bring on more amazing guests. Thank you in advance! 
Love this episode? Share it with a few friends so they can learn these valuable money concepts as well. Be sure to FOLLOW and SUBSCRIBE to never miss an episode!
Have a Shannah Shares question? Submit your question here https://bit.ly/shannahshares
Follow Me on Instagram for more money tips and behind-the-scenes information https://www.instagram.com/shannahgame
More Ways to Enjoy Everyone's Talkin' Money