Raise your hand if you've ever said these words, "I'm broke?" We throw the word broke around almost as much as we do with my least favorite words, "I'm fine." What does it actually mean to be broke – my guess is a little something different for us all. As our guest, Dr. Melody Wright, founder of Broke on Purpose and Kinly's Director of Financial Education says, "there's a difference between being aimlessly broke and broke on purpose."
Broke on purpose is a choice you make proactively to help you pay off debt, buy that house you've been saving for, or any other money goal that means something to you. Melody has helped thousands of people stop being Aimlessly Broke, and transform their mindset, behaviors, and practices related to money, and she's here to help you do that same thing in this thought-provoking episode. I'll let Melody show you the way. Let's start talkin'.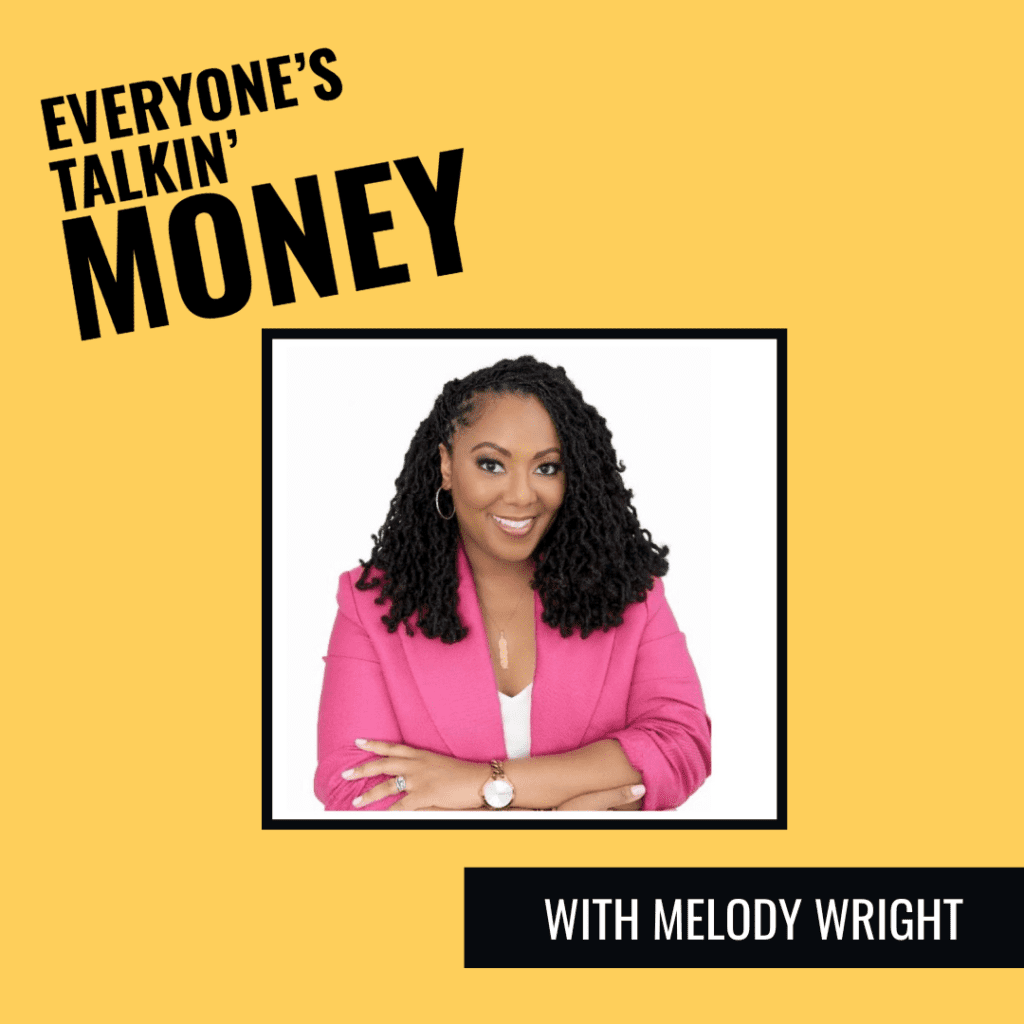 LINKS
Melody's website livebrokeonpurpose.com
Kinly https://bekinly.com/
Melody on Instagram https://www.instagram.com/brokeonpurpose/
SPONSORS
Thanks to ShipStation for sponsoring the show. Go to ShipStation.com today and sign up with promo code MYMONEY for a FREE 60-day trial.
Thanks to Ka'Chava for sponsoring the show. Ka'Chava is offering 10% OFF for a limited time at Kachava.com/mymoney.
Thanks to Chime for sponsoring the show. Get started with Chime today. Applying for a free account takes less than 2 minutes. Get started at chime.com/mymoney.
Thanks to BetterHelp for sponsoring the show. I want you to start living a happier life today. As a listener, you'll get 10% off your first month at BetterHelp by visiting our sponsor at http://www.betterhelp.com/mymoney.
Thanks to Shopify for sponsoring the show. Shopify is more than a store. Connect with your customers. Drive sales. Manage your day-to-day. Go to http://www.shopify.com/mymoney for a FREE fourteen-day trial and get full access to Shopify's entire suite of features.
LEAVE US A REVIEW
Leave us an honest rating and review, pretty please. Head to the podcast player you're listening to this episode in to leave us a review or you can click here to leave a review for Everyone's Talkin' Money podcast on Apple Podcasts.
Love this episode. Share it with a few friends so they can learn these valuable money concepts as well. Be sure to FOLLOW and SUBSCRIBE to never miss an episode!
GOT A QUESTION?
Have a Shannah Shares question? Submit your question here https://bit.ly/shannahshares
MORE MONEY TIPS
Follow Me on Instagram for more money tips and behind-the-scenes information https://www.instagram.com/shannahgame
FREE GUIDES + RESOURCES
FAV MONEY APPS + TOOLS
Favorite budgeting apps – You Need a Budget & Monarch
Best High Yield Savings – Marcus & Ally Bank
Favorite online bank account – Chime
Best climate-conscious online savings & bank account – Aspiration
Best Business bank account – Novo
Personal loans – Upstart
Affordable Life Insurance – Ladder
DISCLAIMER: This podcast and money content is for educational purposes only. Always consult with your financial advisors prior to making money decisions. Please do your own research to figure out whether a financial product, tip or suggestion will work for your money goals. You can find a Certified Financial Planner in your area here.